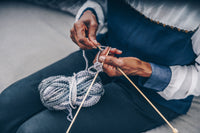 Shop La'Knits Patterns
Do you know how to knit? Would you like to create your very own piece? Would you like to give the gift of a knitting or crochet pattern to a loved one?
Simply purchase one or two of our patterns, download instantly and knit/crochet whenever you wish.
We would love to see your creations! Please tag us @laknitsapparel on Instagram so we could show some love right back!
SHOP NOW